Todd Thompson
Home Inspector
Todd Thompson is the owner and inspector of Trust Inspection Services. When Todd is hired to perform a home inspection, he does far more than a simple walkthrough of the property. Todd takes pride in the quality of his work, offering a methodical property evaluation that will identify and diagnose any areas of the home in need of repair, replacement, or improvement. With Todd's help, you'll reach a new level of understanding that will empower you to make the best decision about a home. 
A Professional With Practical Experience
When he decided to enter the home inspection industry, Todd was already well-versed in the unique challenges and ever-evolving complexities of residential construction. He had spent 8 years as a foreman with a mechanical contractor before earning his license as a General Contractor. For nearly 20 years as a GC, Todd has managed a wide variety of construction projects. He has substantial hands-on experience in roofing, siding, framing, and nearly every other aspect of building a home. Todd's proficiency in construction practices and extensive knowledge of building materials allows him to inspect homes with a degree of accuracy that's certain to be an asset to your homebuying experience.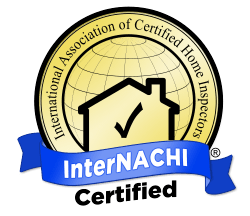 You Can Trust Us to Help
Trust Inspection Services is here to make sure that you're fully prepared to proceed with negotiations to buy or sell a home. Our inspections are honest and unbiased, and we'll never use scare tactics when presenting our findings. Just because a home has issues doesn't mean that it should no longer be considered. Any problem is fixable—and it's our job to educate you on what a particular issue entails and what it may cost to resolve.
When he's not inspecting homes, Todd loves to relax and enjoy the outdoors with his family and friends. Todd is a huge fan of Kansas State University's football and basketball teams, supporting them whenever possible. He also enjoys building, repairing, and repurposing furniture in his free time.
Trust Inspection Services takes the time to educate our clients on the condition of a home, walking you through any defects or safety issues that we discover so that you can be sure of your next step in the homebuying process. Contact us today to request an inspection.